OUR TEAM
History
About
Friends
Willburg stands for traditional values and respect for the hard work and achievements of past generations. From a time when there was nothing else but a man and his own abilities, experience and ingenuity to help him survive in the harsh natural world and to succeed in conquering the wilderness for the betterment of his family and his community.
Our name derives from that of Schalk Willem Burger, a big name in the history of South Africa and the acting President of the Transvaal (South African Republic), from 1900-1902. Generations before Schalk Willem Burger, history saw the first of his ancestors, Berndt Burger, arrive at The Cape from the Hanseatic city of Lübeck in 1690. The Burger family made their home in The Cape for 150 years before migrating as part of the Great Trek from the Cape Colony to Natal and Transvaal as the region developed under the influence of new arriving European settlers into the British Orange River Sovereignty. In 1854 The Orange Free State was proclaimed and the subsequent Boer Wars in 1870 and 1899 resulted in the ousting of the British and the declaration of the Zuid Afrikaansche Republiek under Schalk Willem Burger renamed a decade later in Union of South Africa which was changed once again to Republic of South Africa in 1961.
Fast forward to 2014, and the latest in a long line of Burger generations, Willem Burger, began a cooperation with German partners in Hong Kong to begin the process of launching the Willburg brand on the world stage.
Willburg Gear and Clothing is steeped in the South African culture of resilience, strength, willpower and survival. Our logo, the Willburg Lion stands for the confidence and power of men who are grounded and comfortable in whichever surroundings they might find themselves in.
Built as a tactical and hunting label, our emphasis is always on quality, functionality and durability. With a keen awareness of our South African heritage, the Willburg team has a great depth of technical knowledge and experience in performance textiles, Garment Design, fitting, development and construction, sourcing and manufacturing.
With a network of advisors and consultants from the worlds of hunting, fishing and the Armed Forces, your Willburg team develops and builds the clothing and equipment you need. We create and innovate as well as listening and responding to the needs and expectations of the wearers and users out there in the field.
SELF STATEMENT
Our WILLBURG team and company is a complete independent entity. We developed this brand and organization over many years. We are self-financed without any third party influence. Our goal are truly highest quality products which remain competitive priced but satisfy customers and users on the highest level. Our interest are outdoor products which can withstand nature but enable life and living in nature. We support free man, free thinking and free speech, heart and mind.
WILLBURG AFRIKAANER TOUGH GEAR, BUSH AND FIELD TESTED.
We work to keep you equipped and prepared for whatever the outdoor world may throw at you.
HUNTING / FISHING / TACTICAL
Hunting, fishing, defense we see as natural objectives also and especially in today's generation. Outdoor is the way to be, no matter the electronics we hold in our hands. Self- and national defense is part of our life and an important aspect to live in freedom and remain prepared for any future to come. While hunting or fishing conservation and nature protection are equally a necessity we like to see not only followed but fulfilled. We denounce hunting of endangered wildlife and destroying of habitats in any region of this world.
PEEMAN
PEEMAN is an icon and as well a symbol of defiance and resilience against narrow-mindedness, bigotry, ignorance and all other little blockheadedness's people and authorities allowing themselves to show over and over again. In short: the embodiment of calm temperament and a spirit of resistance.
MODERN DESIGNS
Many years of experience in technical textiles and garments and the direct contact with outdoor professionals as well back-loops to users and being active ourselves allowing us to reflect on our own designs, input latest developments and choose best materials for every product.
MANUFATURED WITH HIGH STANDARDS
We are working with Cordura and other high quality and branded fabrics where competitors don't dare. We add best available finish's (for instance anti-tick and anti-mosquito) approved by European military organizations. We choose suppliers which work with high technical standards and quality systems to ensure the product quality level we consider acceptable for our customers.
We know our brothers and sisters out there. We want you to be satisfied. Anything we touch we check over and over again to ensure each function, each detail is matching the need of our customers. We are happy when you are satisfied.
CHECK YOUR STRATEGY
It's not only coffee drinking but think through what you want to reach, where you want to go, what danger or hurdle to overcome. It's you who can move mountains. So stay calm in difficult situation, be aware of what you are and who you are and who is with you, family and friends and even your pets. Be supportive to your community and people and put on the oxygen mask first before you help others, stay smart positive and think forward.
Michael
EmBeeAy
Even before he finished school he started to sell products of all kinds to pals and companions. As true sales talent with preferences to noble and exquisite products and some design skills he has got the true nose of a truffle pig. Not only he likes quality but he wants his customers to appreciate their new products.

Sales Director

Stefan
Tinker
Punks not dead. Traditional craftsmanship and engineering from east to west and further to the Far East allowed the Tinker to gain experience in many regions. Learning from traditional masters and being schooled in textile & garment engineering while developing design talents in East Germany when nothing was available and authorities didn't liked anything extraordinary he is the backbone for WILLBURG in anything new and true.
Engineering & Design
Tobias
The Electrician
Getting his laurels in model-making for VW and AIRBUS as industrial engineer. The Electrician always had his fable for digital development and programming. His administrational talents he fully integrated in our flexible team to ensure any WILLBURG customer is satisfied in time.

Digital Design & Administration
Steve
DarkSteve
With decades of experience working with the biggest brands in the textile industry DarkSteve enabled international production for WILLBURG on global scale. Trademark and patenting as well as backing up shipments and exploring new international markets allowing us to aim and become a worldwide brand satisfying customers with heart and mind and balls in ZA, Germany , Europe and the Americana's.
International Organisation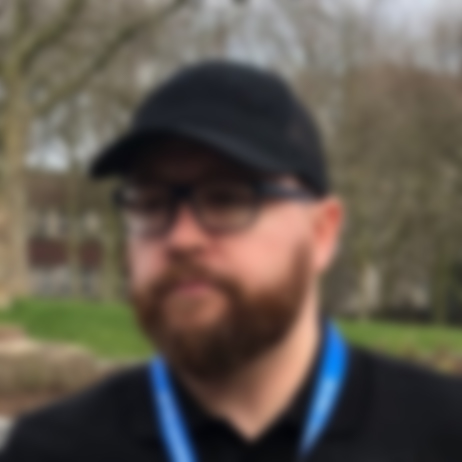 Willem
The Badger
Engineer, Entrepreneur, Software-Developer, Founder for educational Software-Systems, a driven person who keeps influencing this original brand WILLBURG while being a bow hunter in South Africa himself. His brothers, most active outdoor guys, are on the forefront to test any product we start to create and develop next to other South African enthusiast. Team Badger remains a pillar and soul for anything to come.
Supporter
OUR MISSION
To continuously lead the hunting and tactical market in product quality, durability, functionality and innovation.
To improve our quality and your Willburg experience, let us know about your adventure or leave us feedback! Join the Willburg community and follow us on Facebook, Instagram and Pinterest.
About
us arrow_forward
Impressum
Zahlungsarten
Versand
Wiederrufsrecht
AGB
Datenschutz
Based in Germany
WILLBURG
Hunting, Fishing, Outdoor & Tactical Clothing

SHOP NOW!

Connect
With Us arrow_forward
Newsletter
My Account
Kontakt
info@willburg-gearandclothing.com
Bezahlsysteme
© 2020 Willburg. Alle Rechte vorbehalten. - Alle Preise einschließlich Mehrwertsteuer ohne Lieferung. - Cookie